Are you looking for an experienced jewelry shop specializing in repairs, appraisals, loose stones, and custom jewelry? Since 1983, Bradshaw's Manufacturing Jewelers has been providing the Dothan, AL area with professional jewelry service. We custom design almost anything you can imagine. We are not a chain store, which means we will accommodate anything you'd like. We are truly experts in our industry. We are family-owned and AGS Certified. Give the experts at Bradshaw's Manufacturing Jewelers a call today, and let us take care of all your jewelry repair, design, and appraisal needs.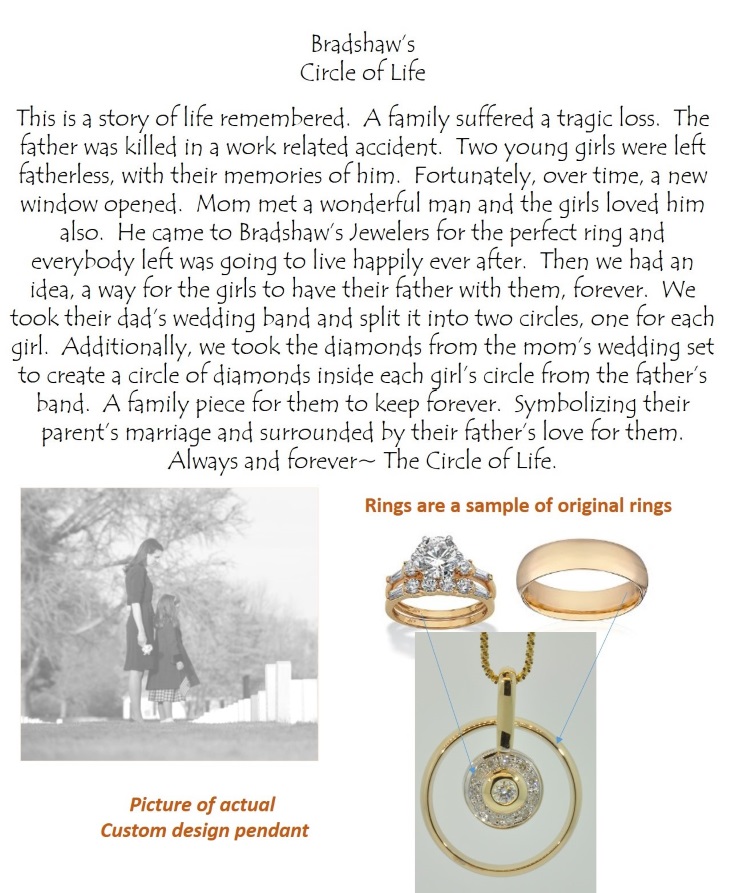 If you have a story you would like to tell, Bradshaw's Jewelers. We make memories come true!
---
Welcome to Bradshaw Jewelers
Since 1983 Bradshaw's Manufacturing Jewelers have been providing the Dothan, AL area with professional jewelry service specializing in repairs, loose stones, appraisals, and custom made jewelry. We are a small, AGS certified family-owned business that focuses on the individual needs of each valued customer.
Our ability to custom make any jewelry piece, along with our varied selection of vintage engagement rings, wedding rings, jewelry stones, and more, gives our customers endless styles and design options to choose from.
Despite our large selection, operating as a family business allows our employees to dedicate enough time to each and every customer. Whether you're shopping for yourself or for someone special, we'll make sure you receive unparalleled professional assistance. When shopping at a chain store it's impossible to receive the same quality, personal customer service that you do at a boutique like Bradshaw's.
Buying jewelry is a very personal and unique experience, and we value our customers' varied tastes and specifications. Customers never walk out the door if they aren't completely happy with their piece(s), and we understand that finding the perfect piece can take time and extensive research. Knowing where to start can sometimes be difficult, so it is encouraged that customers browse the Collections and Gallery pages to gain a better understanding of what they're truly searching for.
Don't hesitate to give Bradshaw's a call with any questions or concerns, we love hearing from our customers!
Click here for more information on our location and how to contact us.